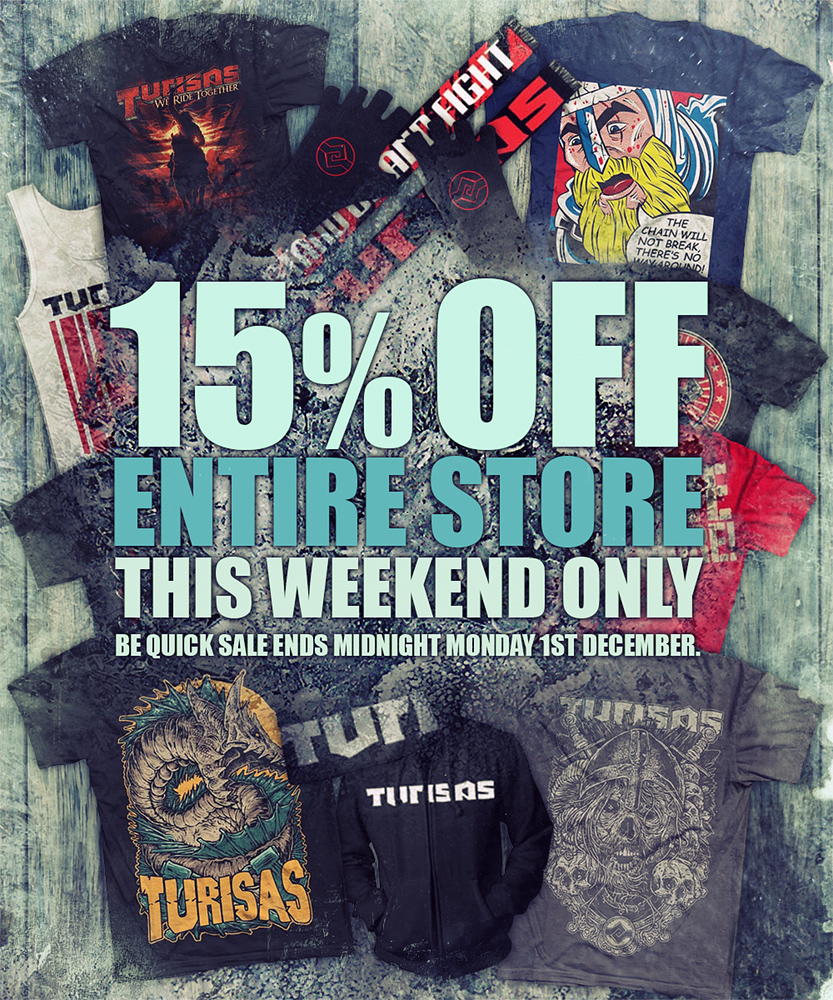 THIS WEEKEND ONLY: 15% OFF ENTIRE TURISAS STORE!
Stop by the Turisas store this weekend and get 15% off all your favourite merchandise.
Don't forget with December fast approaching you will need to place your Christmas order soon – cut off shipping dates below.
Be quick SALE ends midnight (GMT) Monday 1st December.
http://www.mflstores.com/mfl/turisas.html
LAST TURISAS ORDERS FOR CHRISTMAS 2014
Asia, Far East (including Japan), New Zealand:
Monday 1st December
Australia:
Monday 1st December
Africa, Caribbean, Central & South America, Middle East:
Wednesday 3rd December
Cyprus, Eastern Europe, Greece:
Friday 5rd December
Canada, Poland:
Friday 5th December
USA:
Monday 8th December
Western Europe (excluding Greece, Poland):
Wednesday 10th December
UK:
17th / 18th December (TBC)