Due to family reasons, violinist Olli Vänskä will be taking some time off from the band and will thus not be joining us for the upcoming European Tour starting February 21st. However, we are thrilled to announce, that on the upcoming tour the spotlight will be filled by Zambian electric-violin-superstar Caitlin De Ville.
On keyboards, replacing touring keyboardist Kasper Mårtenson, we will see the return of our good Swedish friend and amazing musician Robert Engstrand, who played with the band 2011-2014 and has since been playing keyboards for Finnish prog band Von Hertzen Brothers.
Vocalist and band leader Mathias Nygård comments:
"We've just come out of an intensive week of rehearsals in Helsinki and the feeling could not be better. The band sounds better than ever, and everyone is super hyped about the upcoming tour. It's truly a humbling experience to get to perform with such an amazing group of musicians. For the tour we've prepared some special stuff for you guys, so if you're still hesitating, I'm telling you, you don't want to miss this show!"
The Wayfarers & Warriors Tour 2019 starts next week and shows are getting closer to sell out. Check the dates below and get your tickets before it's too late!
More on Caitlin de Ville:
https://caitlindeville.com/
https://www.youtube.com/caitlinviolin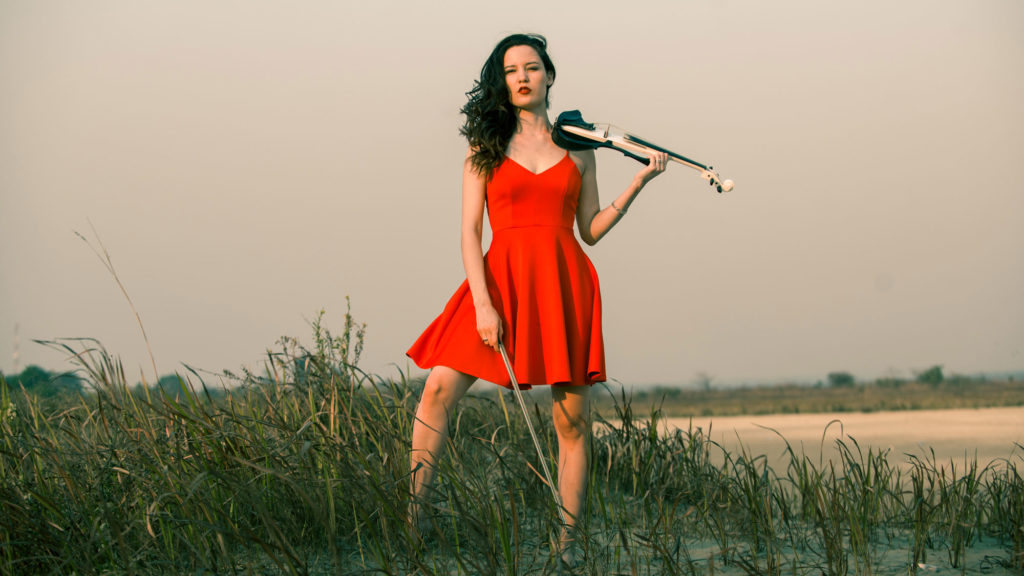 WAYFARERS & WARRIORS EUROPEAN TOUR 2019
TURISAS & Korpiklaani
w/ Trollfest
21.02. 🇱🇺 Esch-sur-Alzette – Kulturfabrik
22.02. 🇩🇪 Wacken – Wacken Winter Nights 2019
23.02. 🇳🇱 Tilburg – 013
24.02. 🇧🇪 Antwerp – Trix Muziekcentrum
25.02. 🇬🇧 London – Islington Assembly Hall
26.02. 🇫🇷 Lille – Le Splendid
27.02. 🇫🇷 Paris – La Cigale
28.02. 🇫🇷 Mérignac – Krakatoa
01.03. 🇪🇸 Bilbao – Santana 27
02.03. 🇵🇹 Porto – Hard Club
03.03. 🇵🇹 Lisbon – Lisboa ao Vivo
05.03. 🇪🇸 Málaga – Paris 15
06.03. 🇪🇸 Murcia – Garaje Beat Club
07.03. 🇪🇸 Zaragoza – Centro Cívico Delicias
08.03. 🇫🇷 Marseille – Espace Julien
09.03. 🇨🇭 Pratteln – Z7
10.03. 🇫🇷 Bourg-en-Bresse – La Tannerie
11.03. 🇮🇹 Trezzo sull'Adda (MI) – Live Club
12.03. 🇭🇷 Zagreb – Tvornica Kulture
13.03. 🇭🇺 Budapest – Barba Negra Music Club
14.03. 🇸🇰 Bratislava – Majestic Music Club
15.03. 🇵🇱 Krakow – Klub Kwadrat
16.03. 🇵🇱 Warsaw – Progresja
17.03. 🇵🇱 Gdansk – B90
19.03. 🇩🇪 Berlin – Huxleys Neue Welt
20.03. 🇵🇱 Wroclaw – Centrum Koncertowe A2
21.03. 🇩🇪 Jena – F-Haus
22.03. 🇩🇪 Munich – TonHalle
23.03. 🇩🇪 Mannheim – MS Connexion Complex
24.03. 🇩🇪 Cologne – Essigfabrik